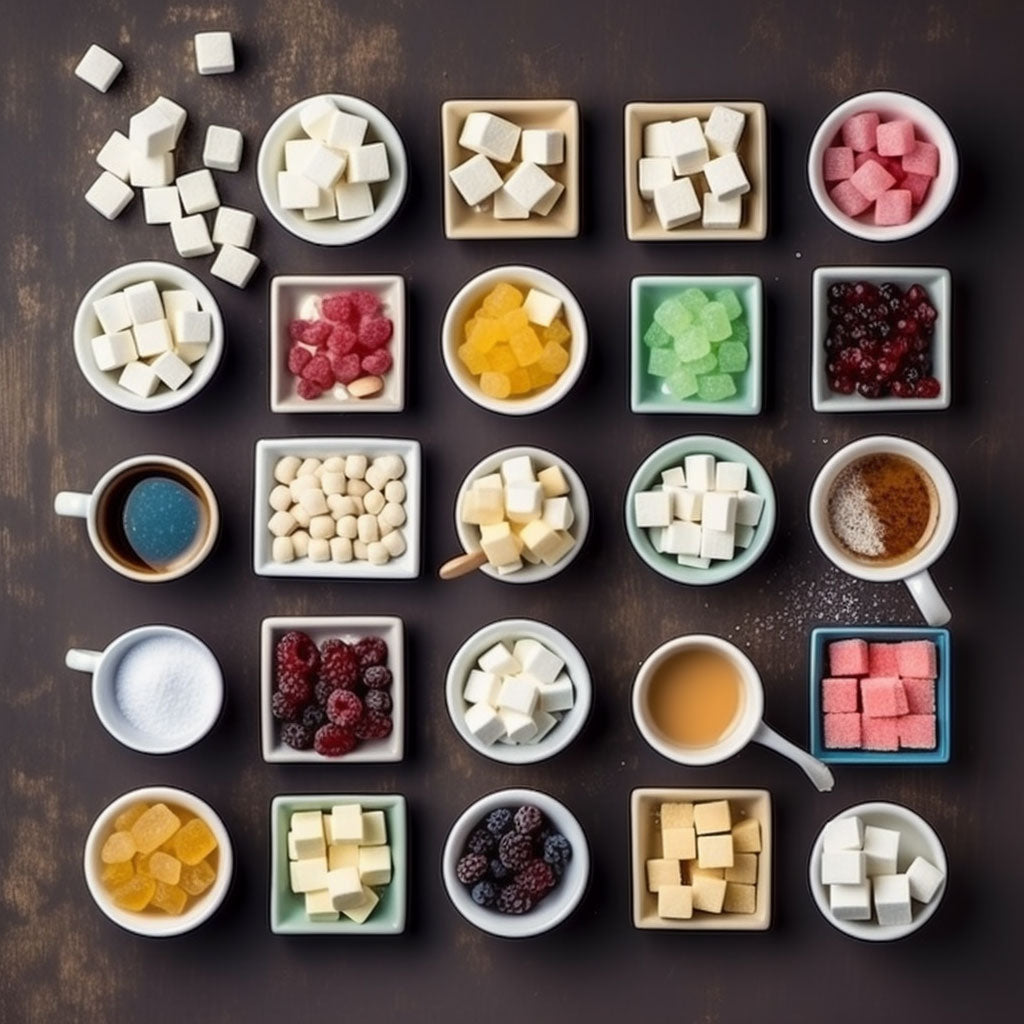 Sugar Is Hidden in Everything!
Americans have no idea the amount of sugar that is hidden in their food.
In fact, the average American consumes 57 pounds of sugar per year; that's 8,000 teaspoons of sugar!
It's no wonder that diabetes, prediabetes, metabolic syndrome and atherosclerosis have reached epidemic proportions.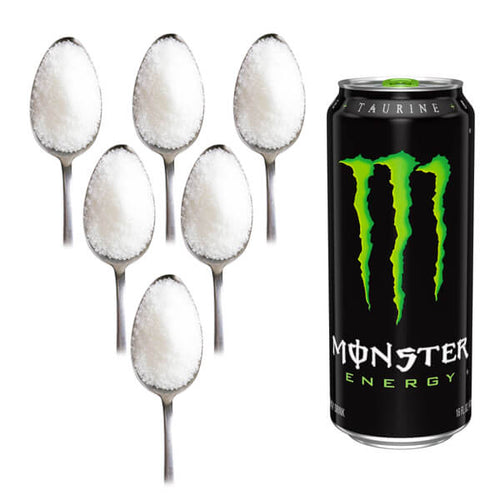 Monster Energy Drink (half can)
6 teaspoons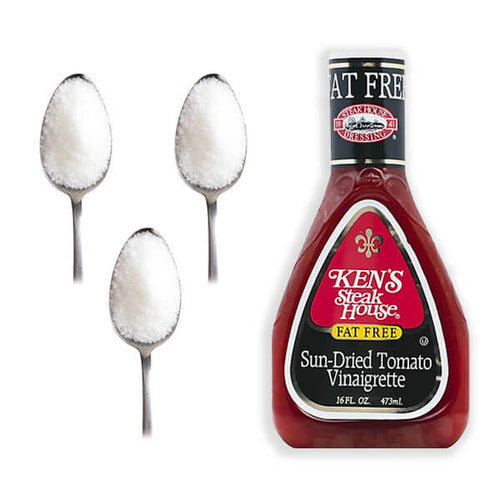 Salad Dressing
3 teaspoons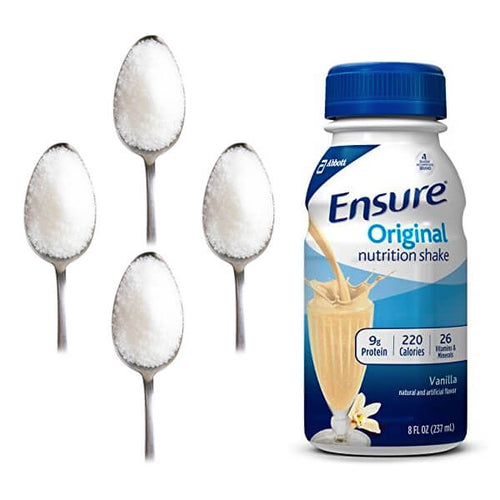 Ensure Nutrition Shake
4 teaspoons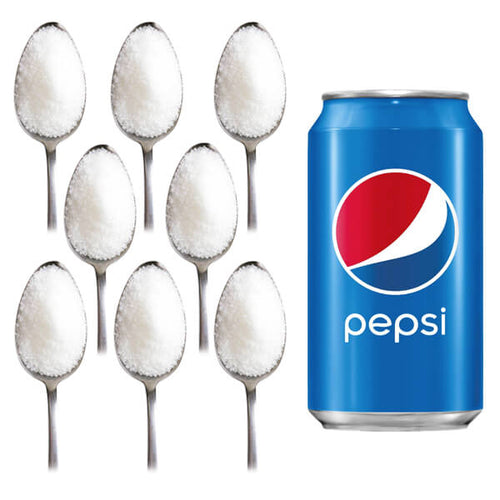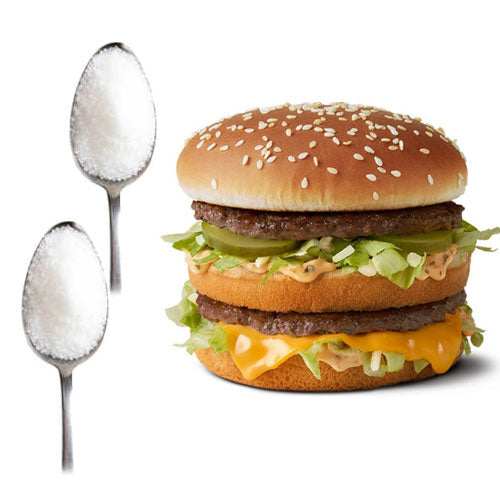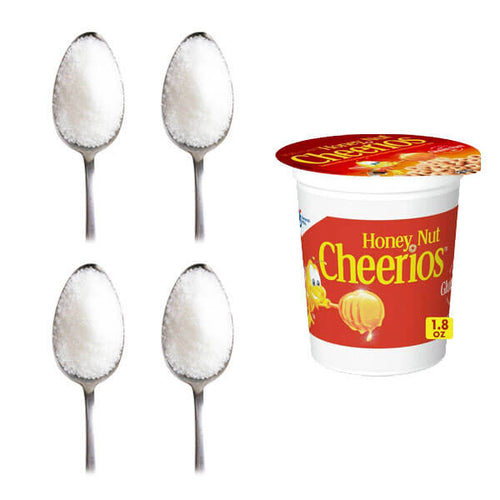 Honey Nut Cheerios
4 teaspoons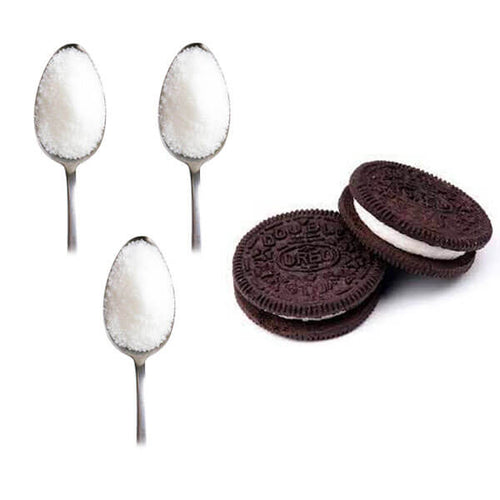 Oreo Cookies (2)
3 teaspoons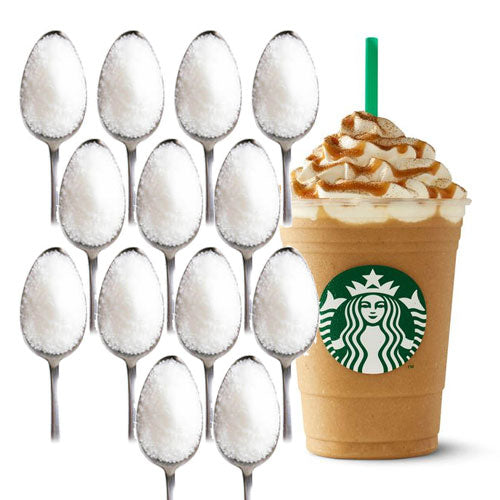 Caramel Frappuccino
13 teaspoons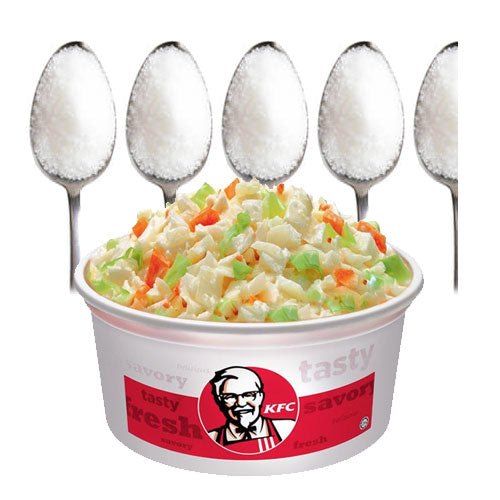 KFC Coleslaw
4 ½ teaspoons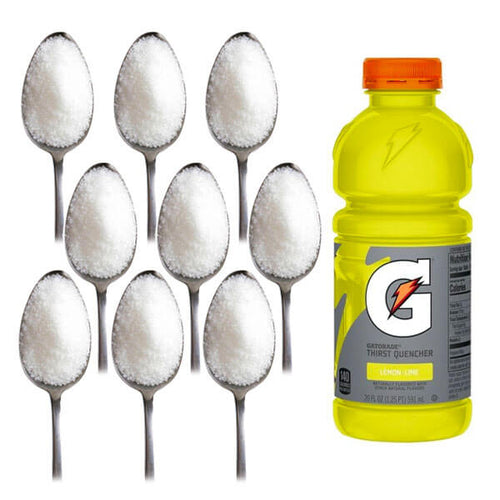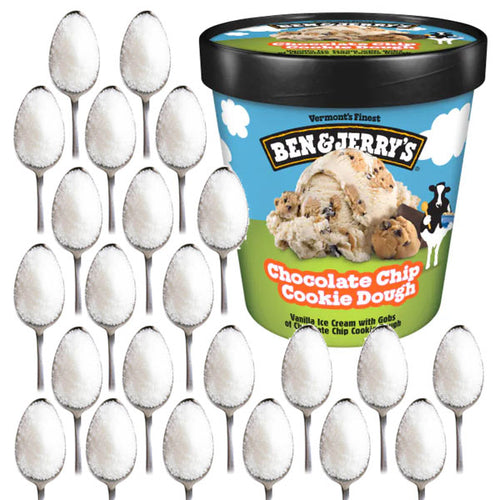 Ice Cream (pint)
23 teaspoons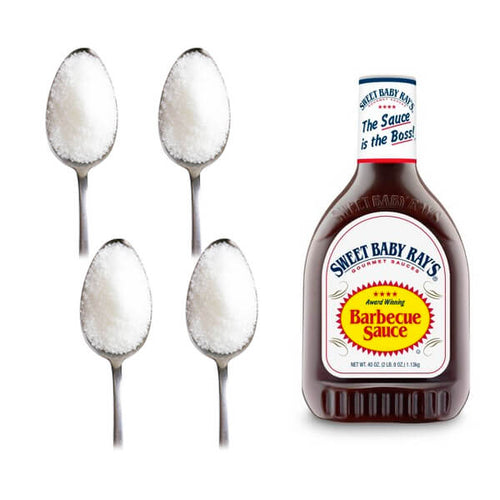 Barbecue Sauce (2 Tbsp)
4 teaspoons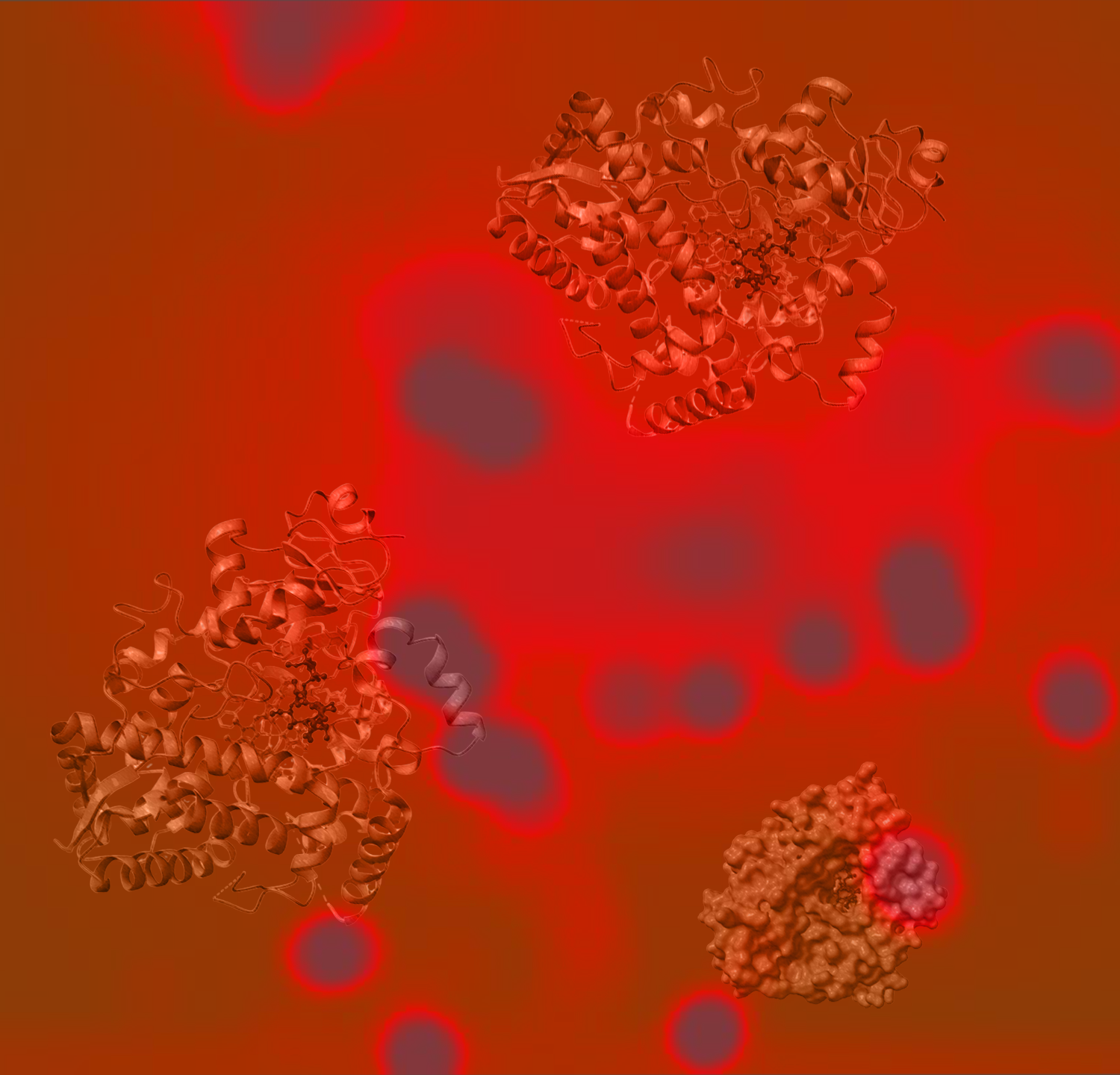 The Real Risk of Sugar: AGEs
Advanced Glycation End products (AGEs) are molecules that are formed when sugar binds to proteins or fats in the body in a process called glycation.
AGEs become a glue-like substance and accumulate in the body, causing extensive cell and tissue damage, leading to oxidative stress and other complications.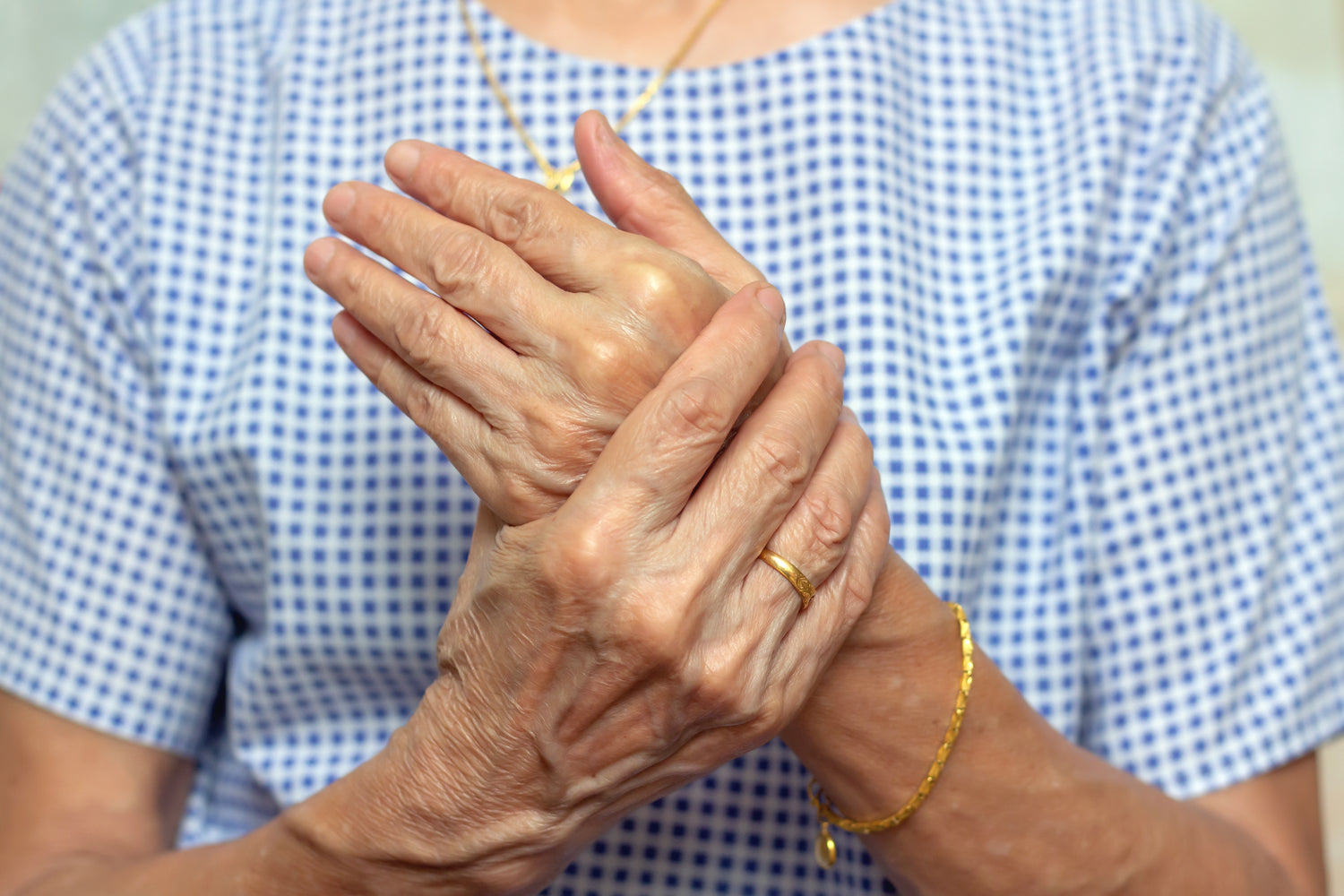 AGEs are associated with the aging process, as well as the development of diabetes, kidney disease, vascular disease and Alzheimer's disease.
AGEs can also lead to complications in diabetes, such as retinopathy, neuropathy, and nephropathy. High blood glucose levels, genetics, diet, smoking and body mass index can play a role in the formation of AGEs and the development of diabetic complications.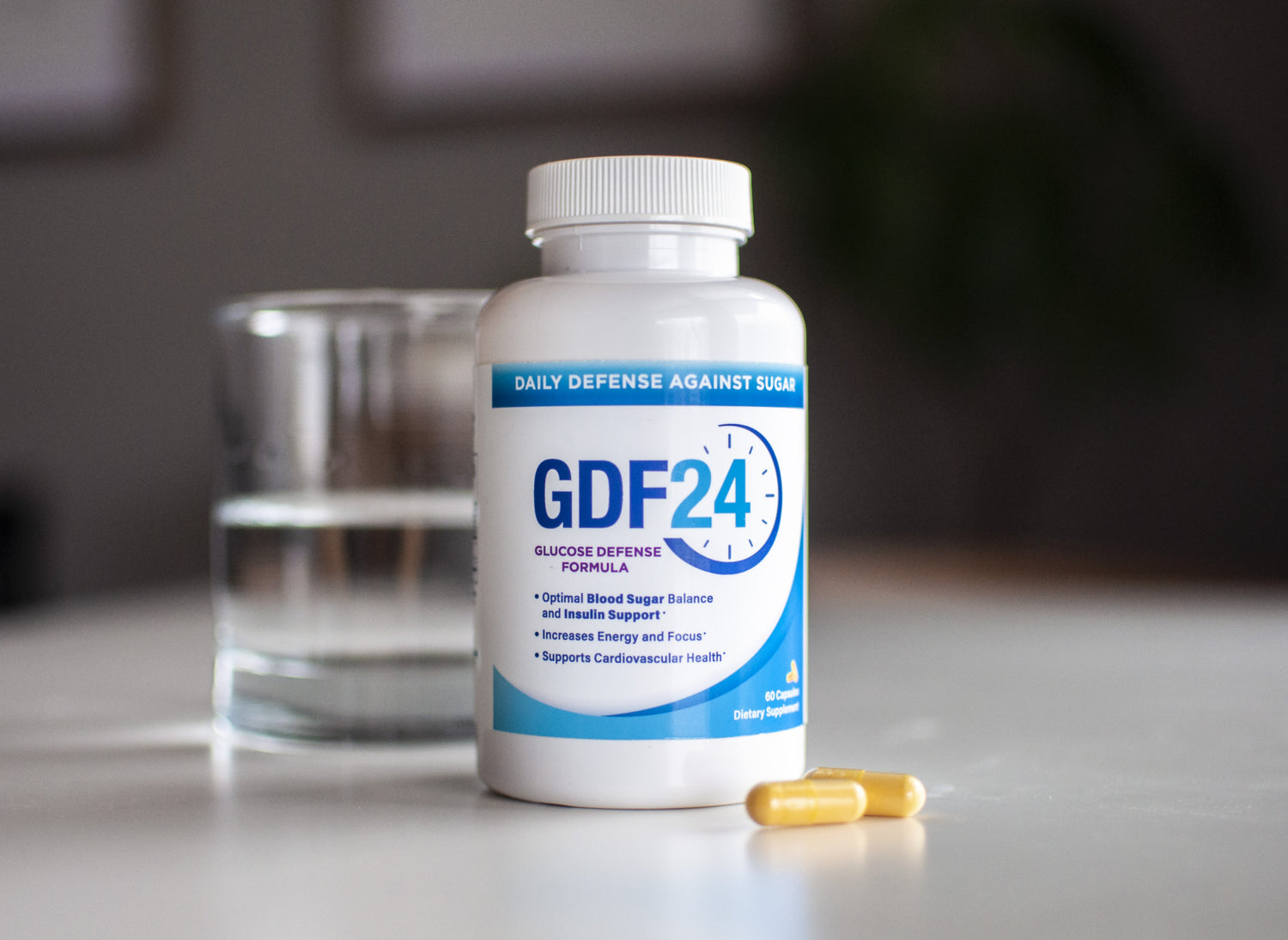 Introducing GDF24: Your Daily Defense Against Sugar.
Fights the production of harmful AGEs
Helps optimize blood sugar
Supports a healthy insulin balance
Supports cardiovascular health
Increases energy and focus.
Try GDF24 For $19.99!
GDF24 Fights the Production of AGEs
GDF 24 is formulated to fight the formation of AGEs. GDF24 is a proprietary combination of thiamine, pyridoxine, quercetin and curcumin. The synergistic effect of our patented formula is clinically tested, safe and effective in blocking the formation of AGEs.
Thiamine

Pyridoxine

Quercetin

Curcumin
Vitamin B1, B6, flavonoids such as quercetin and polyphenols such as curcumin, have been proven to be effective inhibitors of AGEs. The curcumin traps methylglyoxal and glyoxal, which are precursors of AGEs, and quercetin binds to lysine residues of proteins, thus inhibiting the formation of AGEs.
YOU HAVE A CHOICE:
You can try to cut sugar out of your diet, or you can take GDF24.
Who Should Take GDF24?
People who have been advised by a medical professional to reduce their intake of sugar

Anyone concerned with the negative effects of sugar, managing glucose levels, or maintaining a healthy insulin level

Anyone focused on optimizing their health and energy.
Exclusive Online Offer:
Get Your First Bottle of GDF24 for $19.99!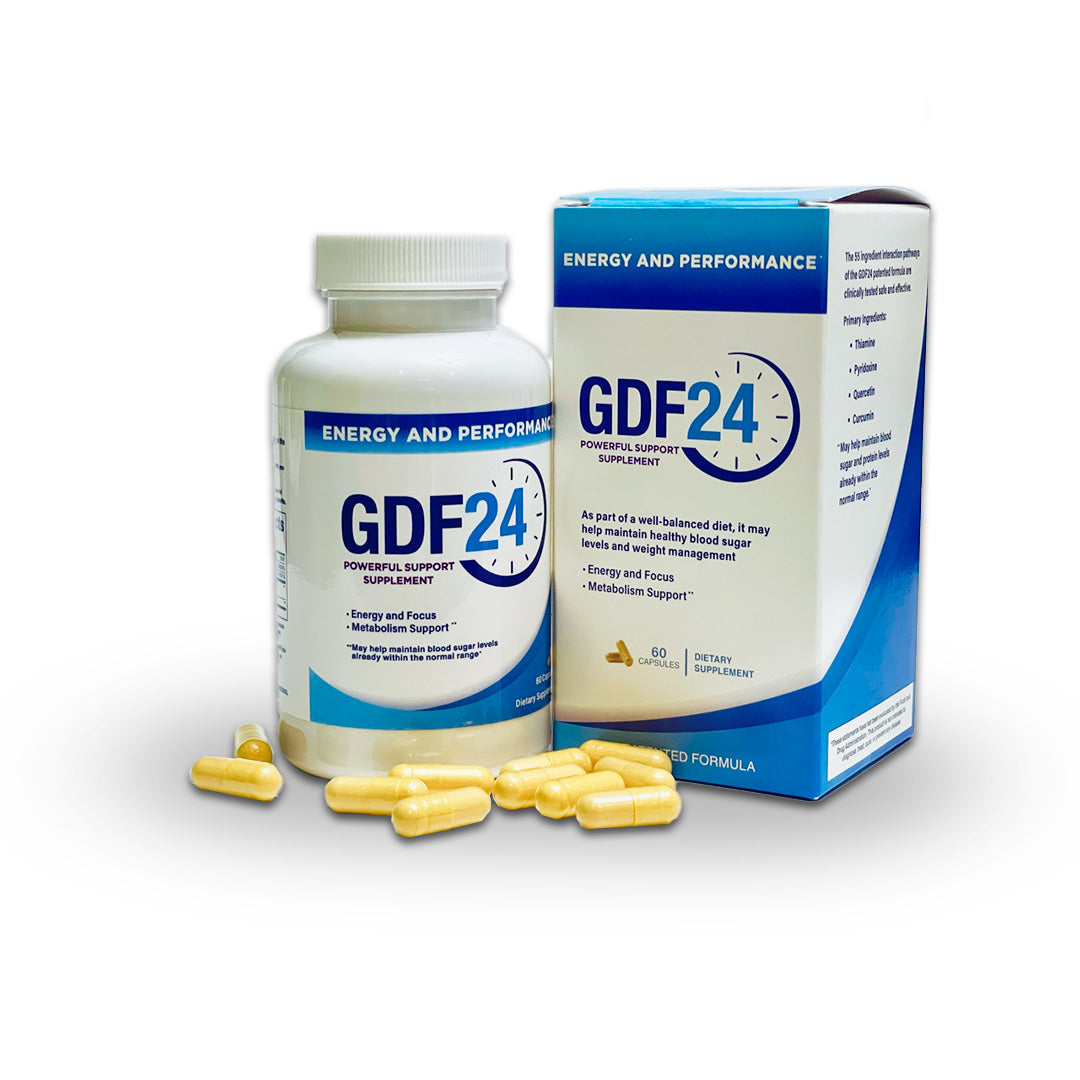 GDF24 - 24 Hour Glucose Defense Formula

Secure SSL Encryption

Guarantee Safe Checkout
View full details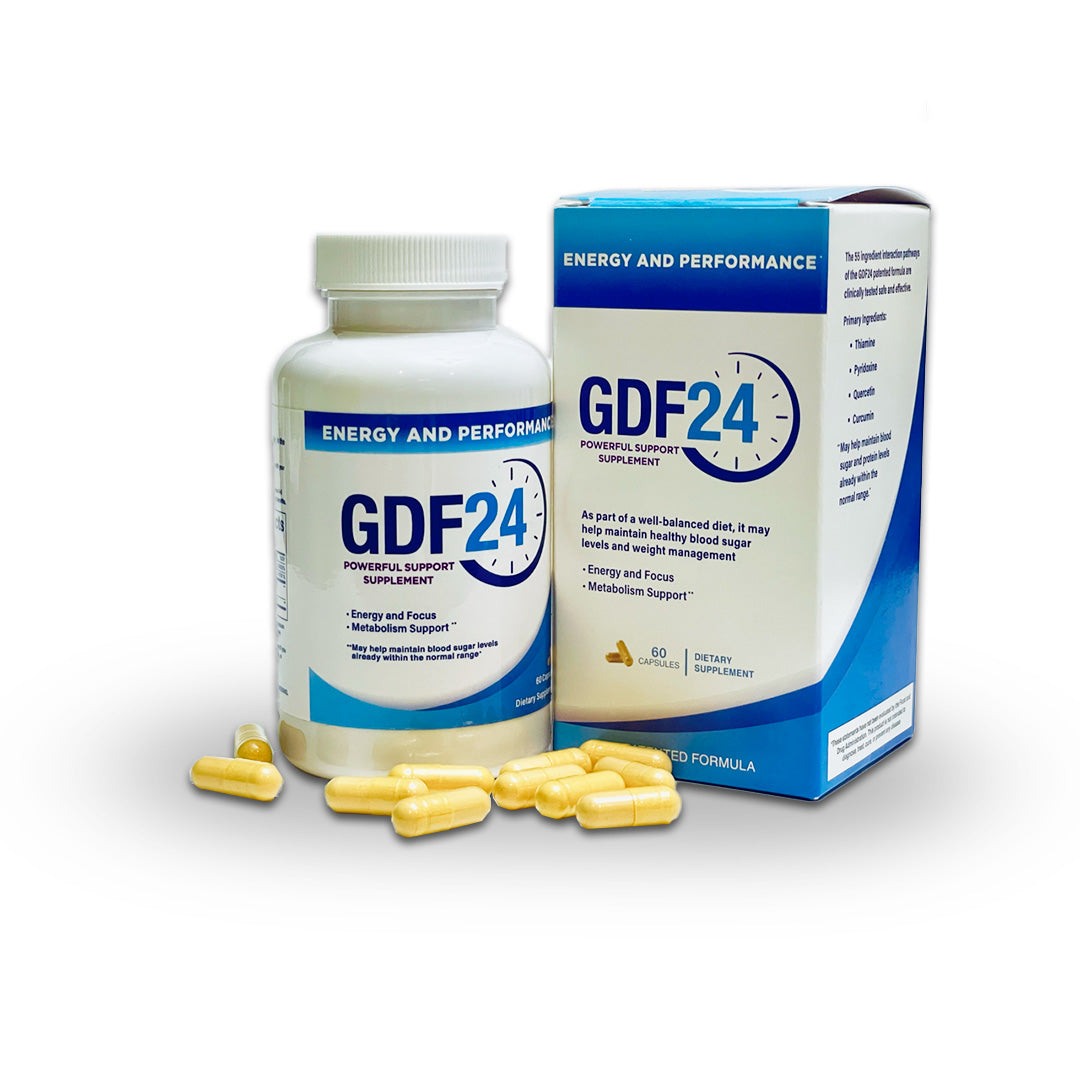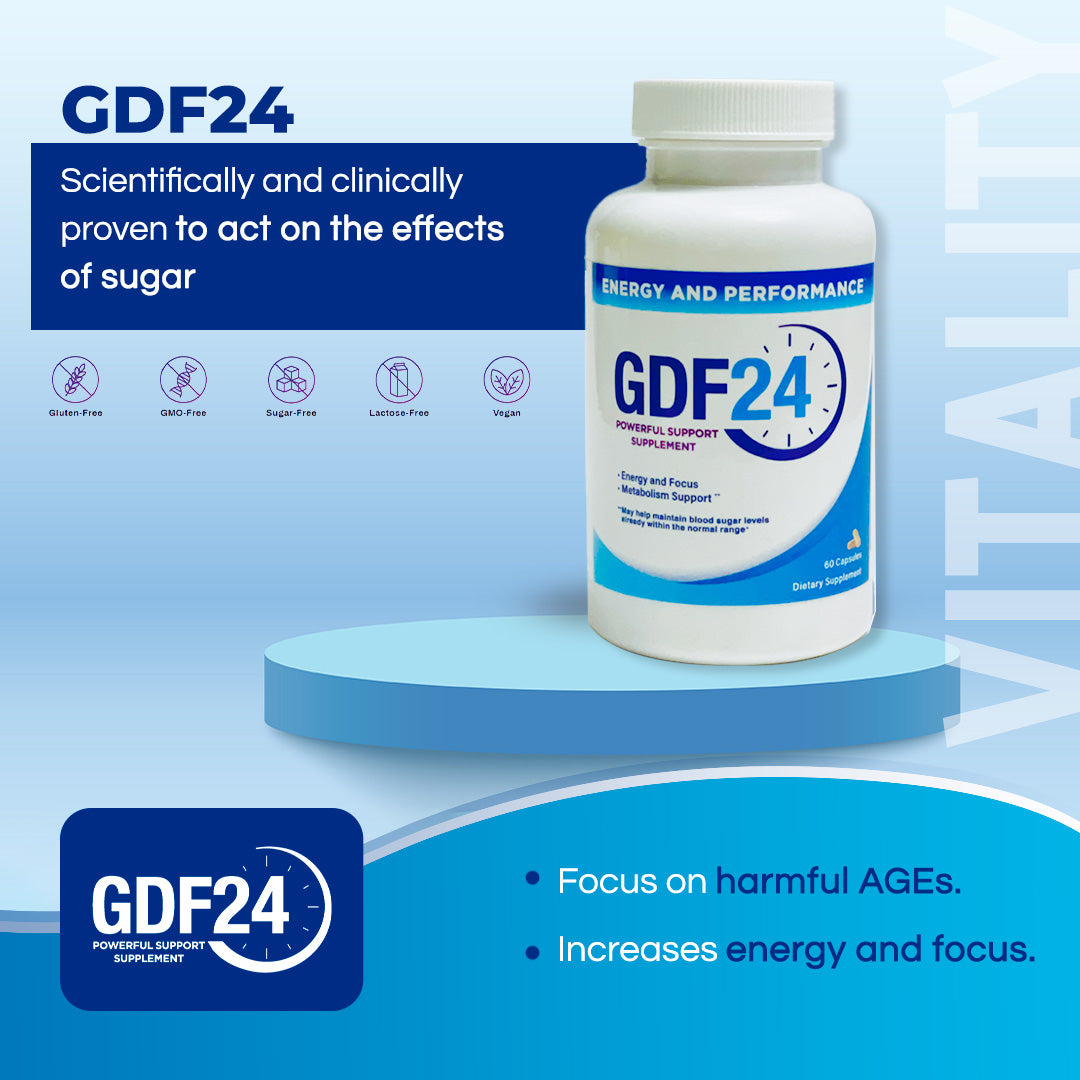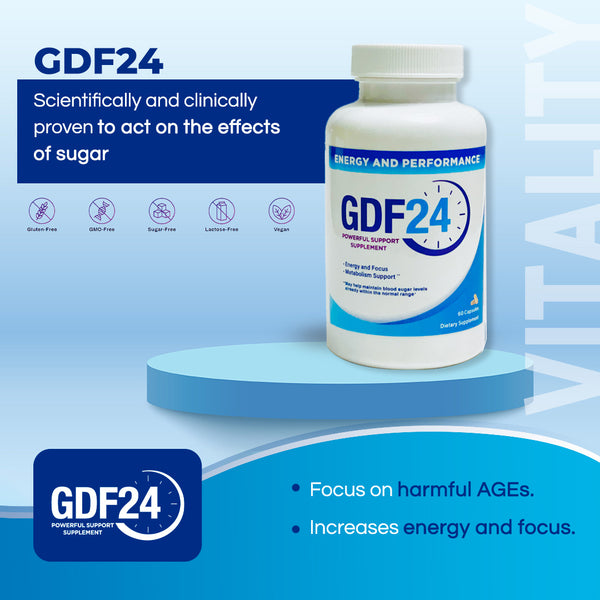 GDF24 - 24 Hour Glucose Defense Formula

Secure SSL Encryption

Guarantee Safe Checkout
Fights the Production of Harmful AGEs

Helps Optimize Blood Sugar

Supports a Healthy Insulin Balance

Supports Cardiovascular Health

Increases Energy and Focus
Let customers speak for us